BRIDAL GURU / Jun 23, 2021
ALTERNATIVES TO TRADITIONAL WEDDING DRESSES FOR ROCKSTAR BRIDES
You may have heard this fashion advice once or twice before: if you don't feel like yourself in an outfit, don't buy it!
The same goes for wedding dresses. Especially wedding dresses! It's your big day, and you want to feel like your confident self on your special day. So be unique and authentic in your own style, and don't let old traditions stand in your way.
These days it's praised to be yourself in every part of your life, and that includes your wedding day.
— Top Trending Non-Traditional Wedding Dress Ideas —
If long, white, or veiled is just not you, let's check out some styles that put a twist to traditional wedding dresses. The possibilities are endless, and you can definitely add a touch of your personality to whatever outfit you end up choosing.
1. A Two-Piece Set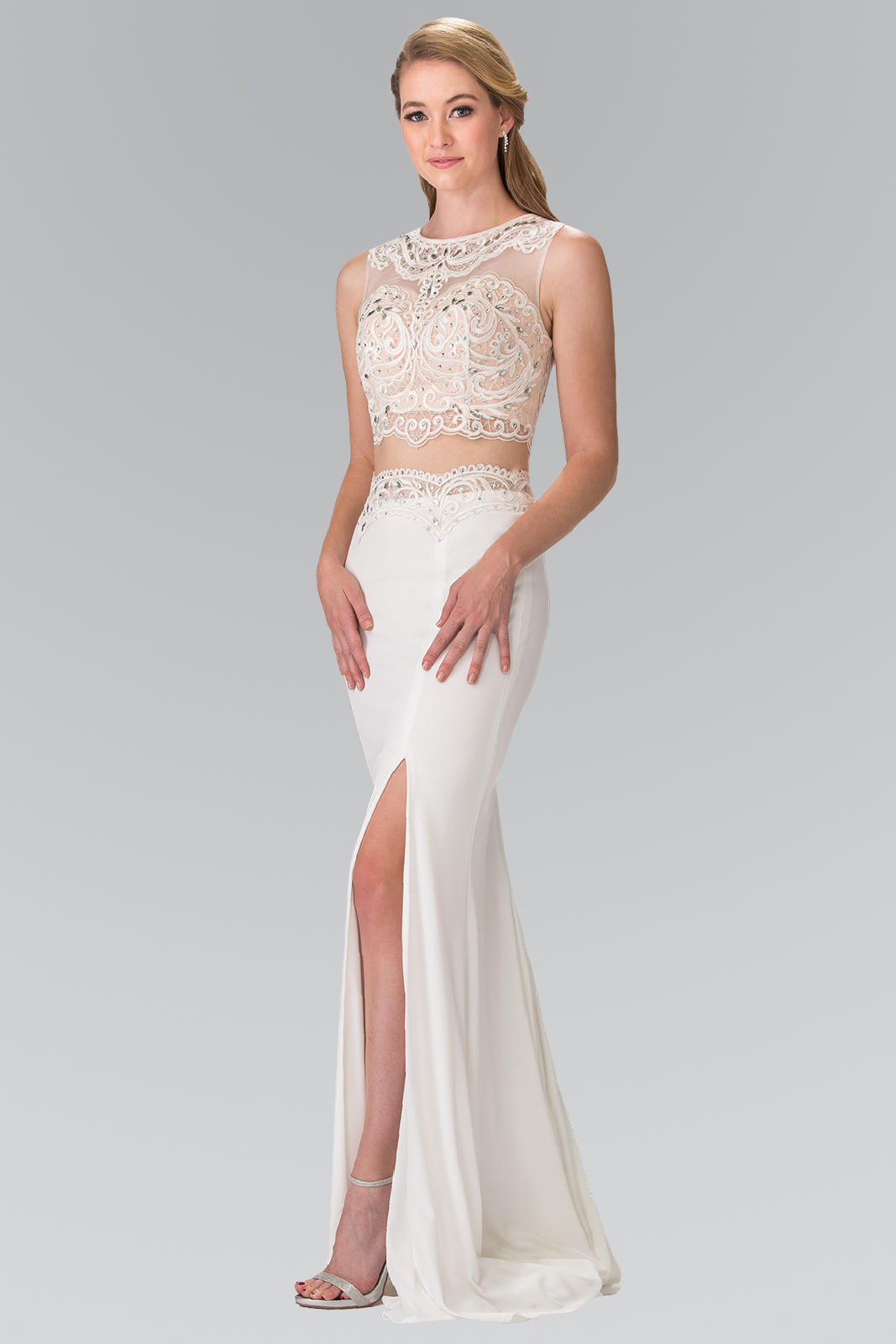 Get the look:
style GL2373
| Two-Piece Prom Dress with Embellished Lace Top
A two-piece wedding dress is a fun and fabulous way to switch up from the usual bridal look. This mermaid two-piece beauty, style GL2373, for example, includes a lovely jeweled crop top with a long skirt bottom. Now, this can go in many directions to suit your needs.
Feeling more outside the box? You can even mix and match your two pieces! You can have an outstanding crop top style with a plain skirt or switch it around with a basic crop top and an out-of-the-box type of skirt. It can be long, short, a tutu, or split kind of skirt. Whichever suits your personality and makes you stand out on your wedding day!
2. A Wedding Jumpsuit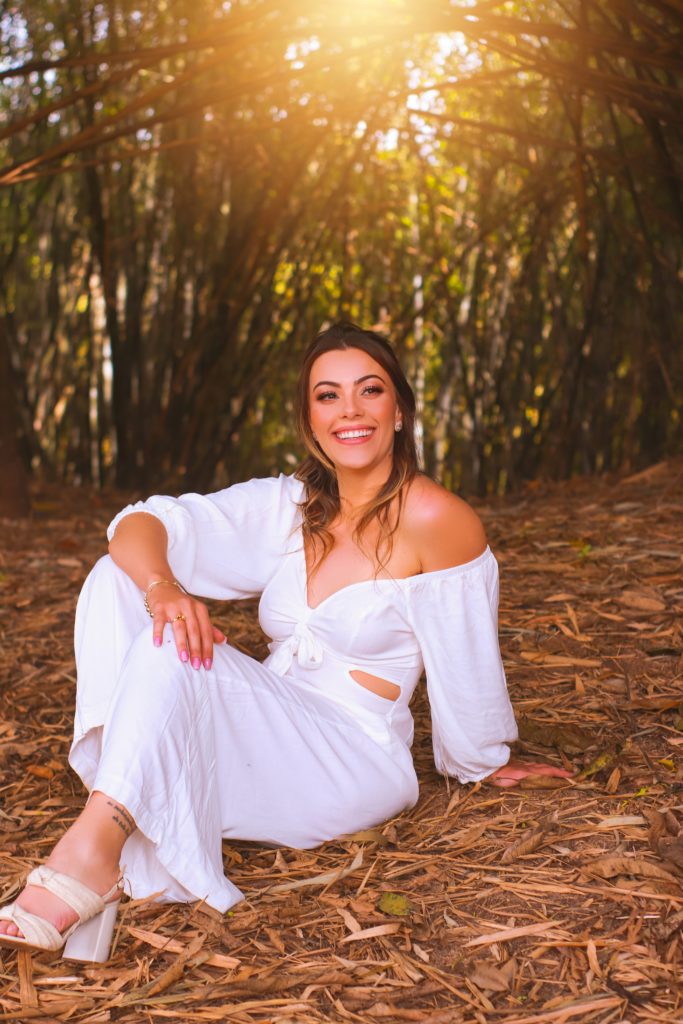 If you're not a dress or skirt type of person, a white jumpsuit might just be the perfect fit for you. You can get all kinds of designs when it comes to jumpsuits, short or long. They can be flashy and have very original styles. Choose whatever matches your personality best. If you're not comfortable in a dress, a jumpsuit will surely keep you comfortable and allow you to move, dance, and entertain your guests all night long.
3. Short Wedding Dresses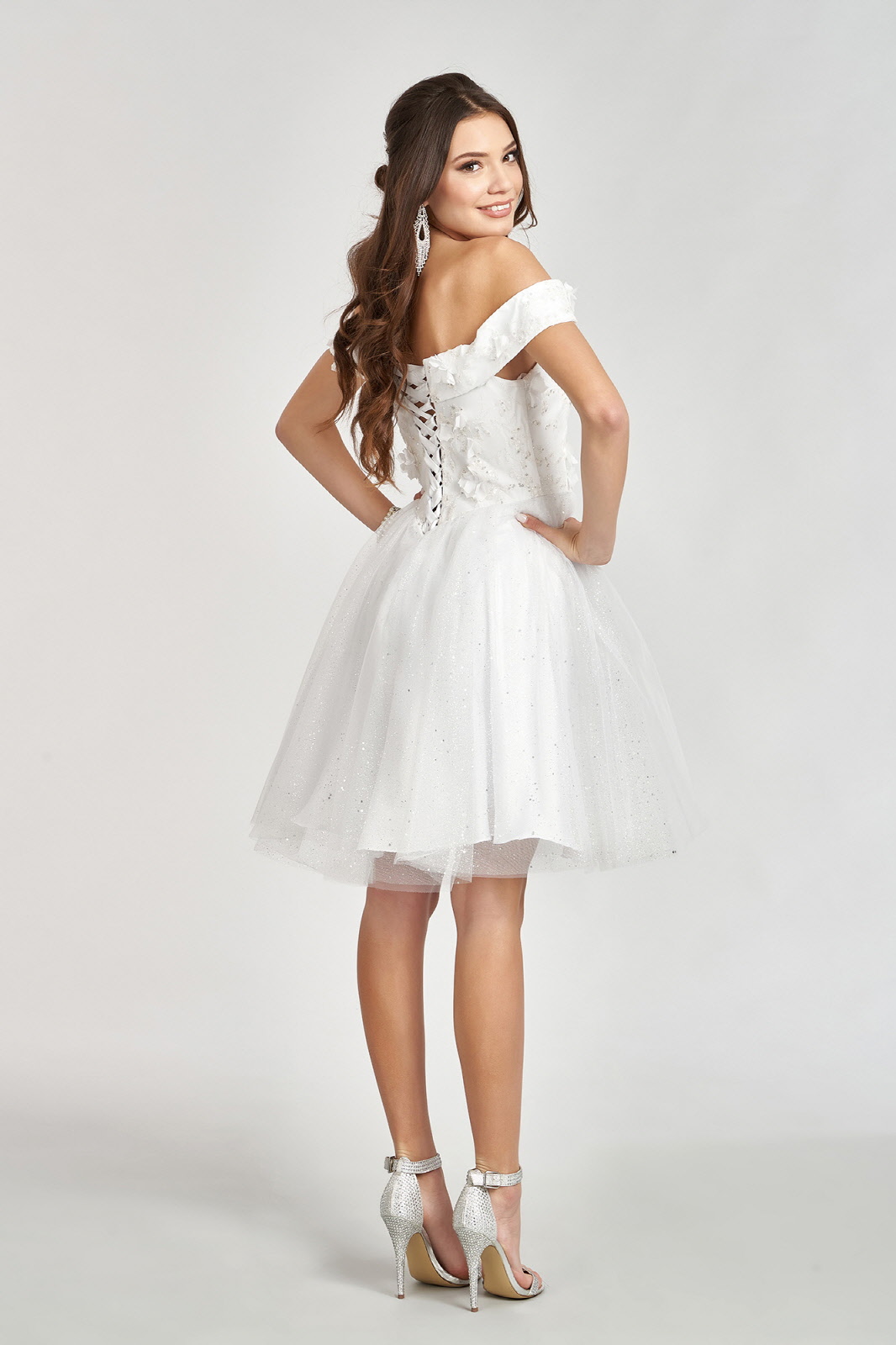 Get the look:
style GS1978
| Sweetheart Glitter Mesh Homecoming Dress w/ Corset Back
Another cute alternative is a short wedding dress, style GS1978. Short gowns are another way to stand out on your wedding day. You can go for a sleek, simple short dress or go all out with a puffy tea-length dress. There are even some with feathers, fringe, and glitter.
With a shorter dress, you'll also have an option to show off some wedding accessories like shoes, and of course your legs.
For example, if you want to go for a total rocker bride look, you can throw on a funky leather jacket that match your short wedding dress. Maybe add feathers to your hair or even a unique headpiece. Adding these small details can help you go from bride to all-around queen!
4. Anything But White
Get the look:
style GL1923
| Embroidered Mesh Boat Neck A-Line Long Dress w/ Sheer Back
Who says you can only say "I do" in white? In this day and age, colors are totally acceptable. People will definitely be turning heads to watch you walk down the aisle.
Take this gorgeous pink gown, style GL1923 for example.
Here are a few other color choices that are trending currently for the all-out brides who want something different:
— Blush Pink
— Scarlet Red
— Bright Yellow
— Bright Boho
— Colorful Watercolour Designs
— Sheer Panels
— Black and Nudes
— Rose Gold
— Gold
— Two-Toned
— Coral Colour
— Navy Blue
— Greens
— Pastels
These are just to name a few. Adding color to your wedding gown can really bring out your personality and make you stand out in a crowd.
It's now easy to set yourself apart from the other brides, and if you want to rock and roll your way to the aisle, you can definitely do so, in style! The key is being true to your style and finding a gorgeous piece to complement it!
Browse our bridal collection for more wedding dress ideas and find other fashion pieces for special occasions.
---
Leave a comment