ALL ABOUT SUPPLIERS / May 16, 2019
FIND THE BEST DRESS SUPPLIERS
Do you own or manage a dress boutique? Congratulations! We are sure that you will do everything in your power to make it a thriving business.
Of course, the most important element for a dress boutique to work are its suppliers. Without them, there would be no inventory to sell. Also, and equally importantly, the success of your business can largely depend on the quality of your suppliers.
Are you worried about how to find the right suppliers for your boutique? Here, we will share with you some useful tips that will help you find the best suppliers for your dress boutique.
➤ Search online
Let's go to the basics: an online search -you can find practically anything and everything on Google.
And while the big search engine will find almost any piece of information you ask, it can't guarantee the quality and professionalism of the options offered. For that, it's necessary that you make initial contact with the company and begin communication to get to know how serious it is, the experience it has in the industry and the quality of the products it offers.
➤ Communication is key
Communication with suppliers is vital to ensure a healthy and fruitful relationship.
It's useless to have a supplier with beautiful dresses, if communication is poor, because that will lead to operational difficulties, such as untimely delivery, lack of collaboration for business growth, unreliable customer service, and ultimately, and unsustainable relationship or even business failure.
Make sure that communication is transparent and efficient from the get go, and if it isn't, it's time to say: next!
➤ Shipping times
Be strict with shipping times.
If the supplier is not meeting shipping times, let her know that the business relationship can end -you simply can't run out of stock due to poor organization of your suppliers!
Customer satisfaction is key and a fundamental part of that is to have their choices in stock.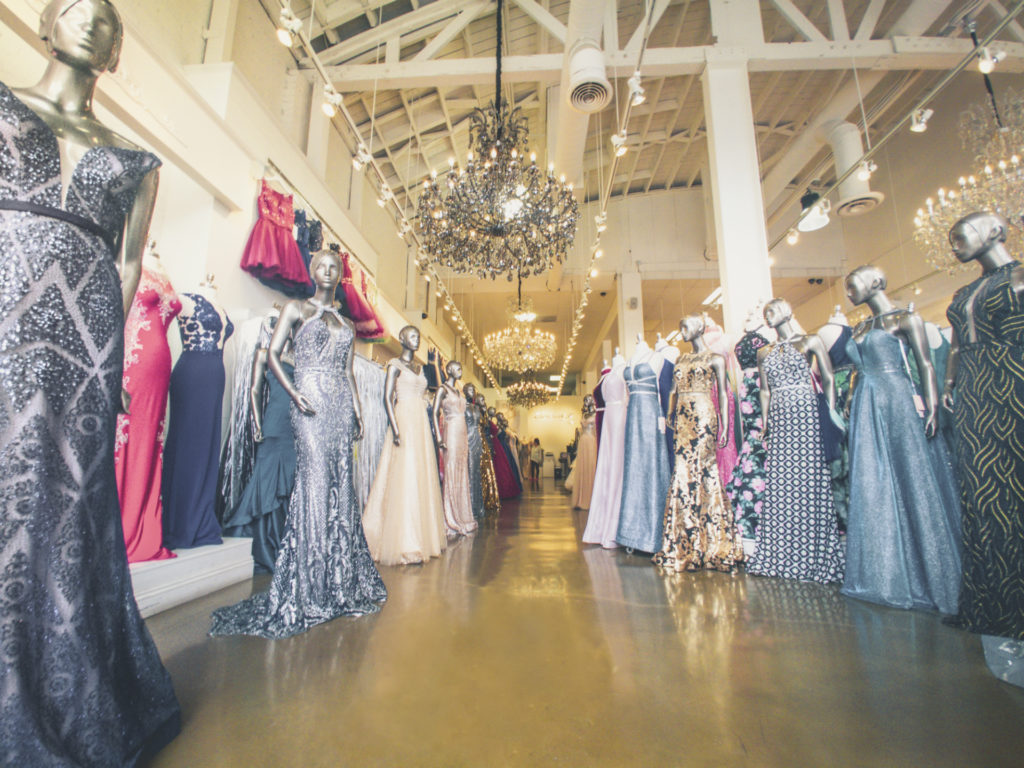 ➤ Quality
In today's day and age of online and other impulsive buying behaviors, customer returns are peaking. Thus, it is critical that you place a top priority on quality. The elements that make a quality dress includes materials, decorations, design, construction and fit. Selling a quality dress will keep customer returns low, and thereby enhance your boutique's brand.
➤ Price, Margin and Price Protection
In addition to quality, price is also important. At the end of the day, you're running your business to make money.  Don't just go for the lowest priced product, but find a product that will leave your business with a reasonable margin. Also, in today's competitive market, you will find cutthroat competitors that will slash prices with the primary purpose of outlasting their competition. Thus, it's important to find a supplier that not only sets MSRP (Manufacturer's Suggested Retail Price) Guidelines, but also takes measures to prevent violations against its MSRP Guidelines. The MSRP Guidelines are important to protect you and your supplier's business health, brand and goodwill.
➤ Business Growth Collaboration
In today's digital age, the opportunity for business growth collaboration is bigger than ever. Make sure you find a supplier that understands how to grow your business, wants to help you grow your business, and knows how to grow your business. Growing a dress boutique in a traditional business and marketing approach is here to stay as many consumers prefer to see and try on more detailed and expensive styles at a brick and mortar store. Growing a dress boutique in a digital business and marketing approach is growing rapidly, as much of today's generation like to purchase simpler and less expensive styles online. Thus, it's important that you find a supplier that knows how to grow your business with both traditional and digital methods. A smart supplier will work with you to grow your business, because by doing so, it will also grow their business.
➤ Talk with other retailers
An excellent way to find out how professional and serious a supplier is by talking with other retail stores that sell their products.
Do the research and talk with as many as you can. It's better if they are far from your area, as they will not feel that you are their competitor.
➤ Take your time
Choosing suppliers for your dress boutique is a big and important decision, so take your time and be patient. All the time you spend will be well invested because with the right suppliers, your business will not only have a better chance at success, but it will have a reliable partner and asset.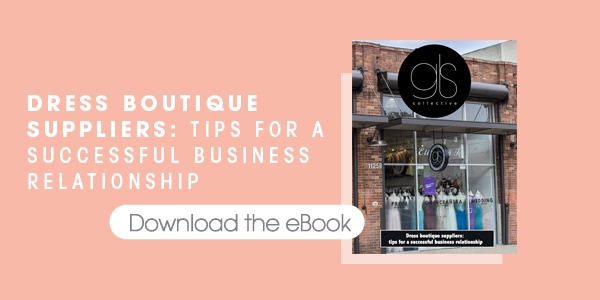 ---
Leave a comment