QUINCEANERA CHARM / Dec 16, 2019
SHINE WITH THE PERFECT QUINCEAÑERA LOOK!
Quinceañera dresses have evolved. The trend is increasingly going towards sumptuous designs with various layers of fabric, mixing colors and textures, as well as beautiful embroidery with rhinestones.
These dresses should be contrasted with delicate makeup and a simple hairstyle to result in a perfect quinceañera look. You don't want to look overloaded or without harmony between your dress and your personal style, so here we share some tips for you to shine like never before with a beautiful and desirable quinceañera look.
Tip 1: Makeup and hairstyle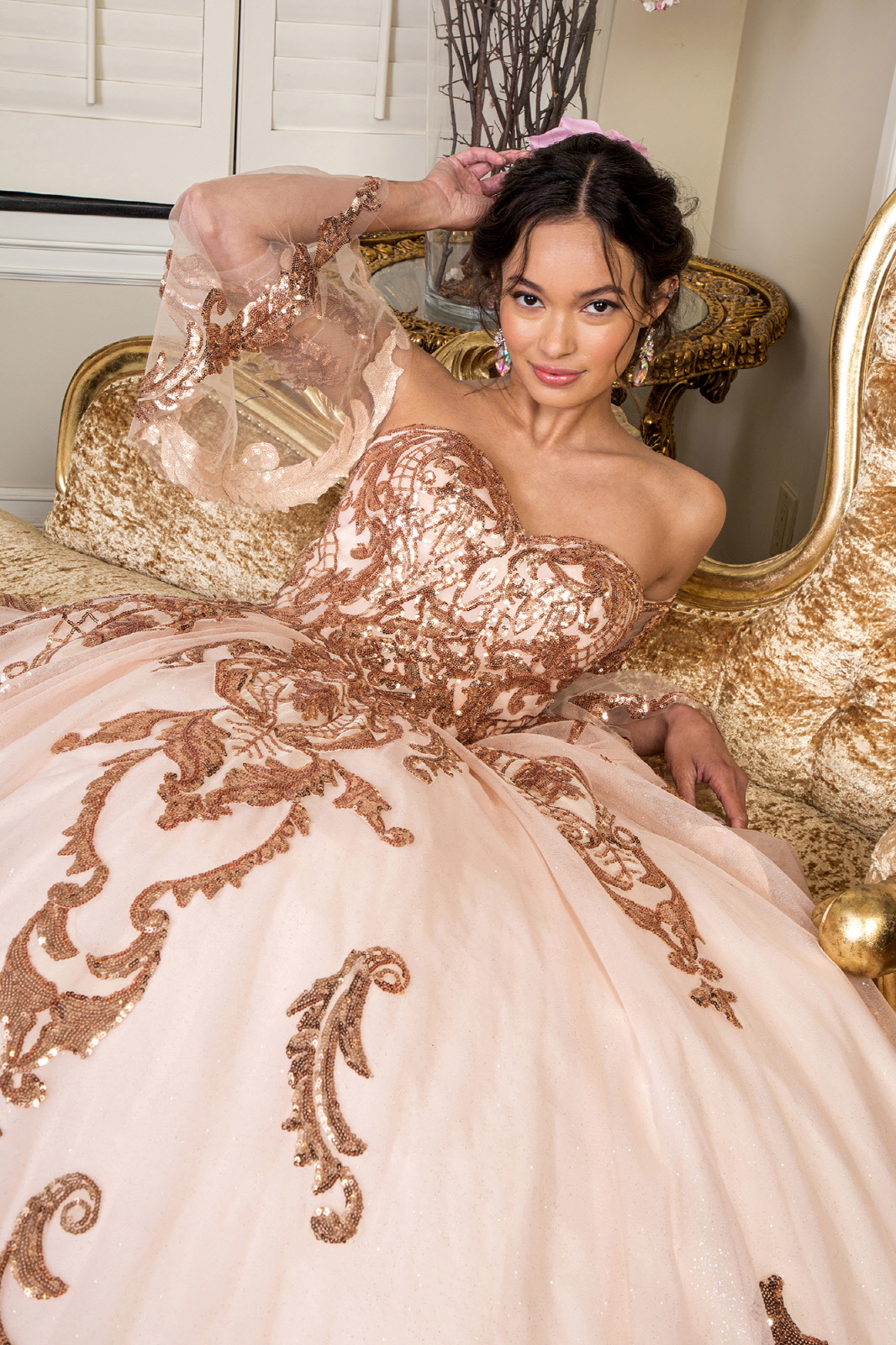 Get the look:
style GL1914
| Sequin Embellished Glitter Mesh Quinceanera Dress w/ Detached Mesh Sleeve
You are probably eager to try dozens of makeup products, but believe us, you will have a lifetime to do so. Enjoy your youth, you are about to turn 15, your skin is radiant and your natural beauty is charming.
Use makeup only to accentuate your features, but not to completely cover your face. We recommend to accent your eyes with eyeliner and mascara and use lipstick in a light shade. And that's it. The more natural your makeup, then you will look prettier and have better contrast with your amazing quinceañera dress.
As for the hair, ask for a simple hairstyle with little hairspray so that your hair looks as natural as possible.
Tip 2: Accessories
Get the look:
style GL3017
| Jewel Embellished Mesh Quinceanera Gown w/ Glitter Embroidery
Accessories are a great ally to give a boost to any party look, but this time you will wear a striking dress. Find simple accessories that complement you, but that they don't attract too much attention.
The idea is to have a natural balance between accessories, dress, makeup, and all the elements of your personal style for that day.
Tip 3: Shoes
In addition to what we mentioned above, you should think about the shoes you will wear on your special day.
If you want to wear heels, be sure to walk with them and your dress several times before the big day. This will help you to dominate the height of your shoes and the length of your dress.
If you prefer to be more comfortable and dance nonstop, then opt for flat or low-heeled shoes to be up and down all night.
There you go, it's time to shine with a perfect quinceañera look!
---
Leave a comment