FASHION TRENDS / Oct 25, 2021
4 CUTE CASUAL DATE NIGHT OUTFITS
Do you also feel like casual dates are the hardest to dress for? Like, where do you draw the line between cute casual and shabby chic? At a time when sweat pants are a standard in our daily wardrobe, these are all valid questions to ask. ('Cause when it comes to picking an outfit for your next date, you don't wanna be wrong!)
We're here today to help you navigate the waters of casual date nights. First, before you put on any outfit, make sure that you've done your hair and makeup. While we don't recommend going full glam, putting in a bit of effort will show that you're excited to be there with your date—even if you're wearing jeans and a tee.
Now it's time to get to the fun part. If you're looking for casual (but cute) date night outfit ideas, here are four you have to see!
1. Dress and sneakers
Dresses and sneakers. Name a better combo for a casual date night—I'll wait.
This combo checks off all the boxes. The sneakers keep the look casual. But paired with the dress, it's all sorts of cute!
We recommend choosing a flowy dress with a print to keep it fun and flirty. Plus, it's more comfortable than a tight dress—so you can even do light activities, like a walk or bike ride.
What should you do with your hair and makeup? Keep your hair in a low ponytail or styled in loose curls. Mascara and lip gloss are all you need to look fresh-faced for this cute date night outfit.
💞 Tip: Don't forget to shave your legs. They'll be front and center for this date!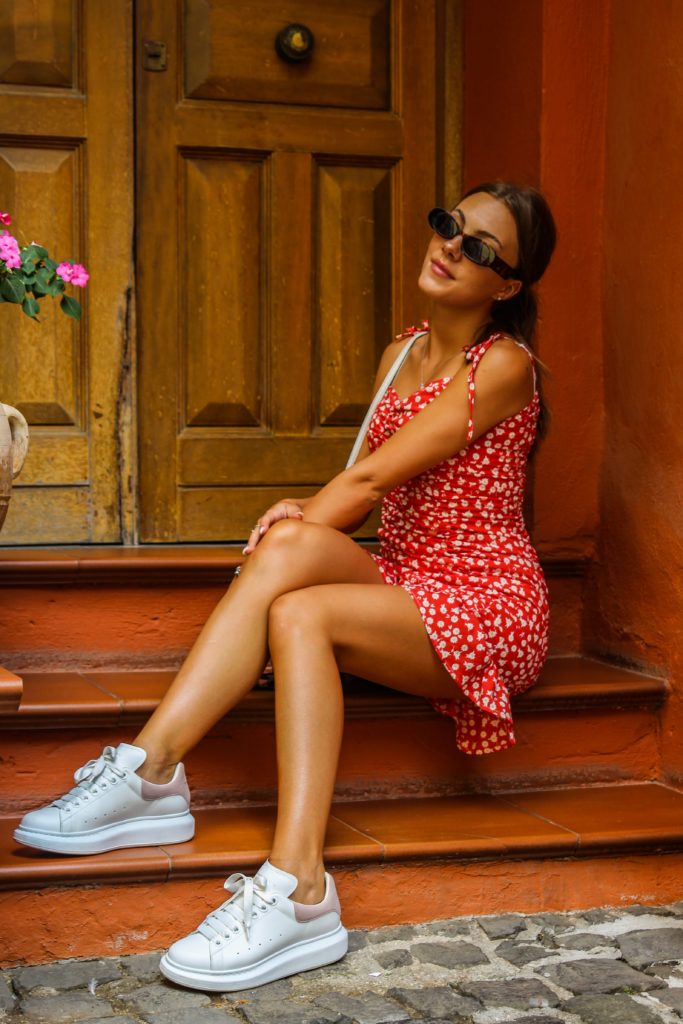 2. Plaid and ripped jeans
Plaid shirts and ripped jeans go hand in hand with casual date nights. If you're looking for a cute outfit to match, then look no further. It's especially fitting for date nights in the fall. Once the sun goes down, it can be a bit breezy. A long-sleeve plaid shirt is just what you need.
We're big fans of darker hues for this look. Black jeans, a dark-colored plaid shirt, and black Vans will always be in style. Pair it with a hat if you want to add a touch of personality.
If you'll be out adventuring all day, we recommend pairing this casual date night outfit with a cute leather backpack. It's practical, while still showing off your effortless style.
💞 Tip: Planning to rock a hat? Keep your hair down in loose waves. (Talk about low-key sex appeal.)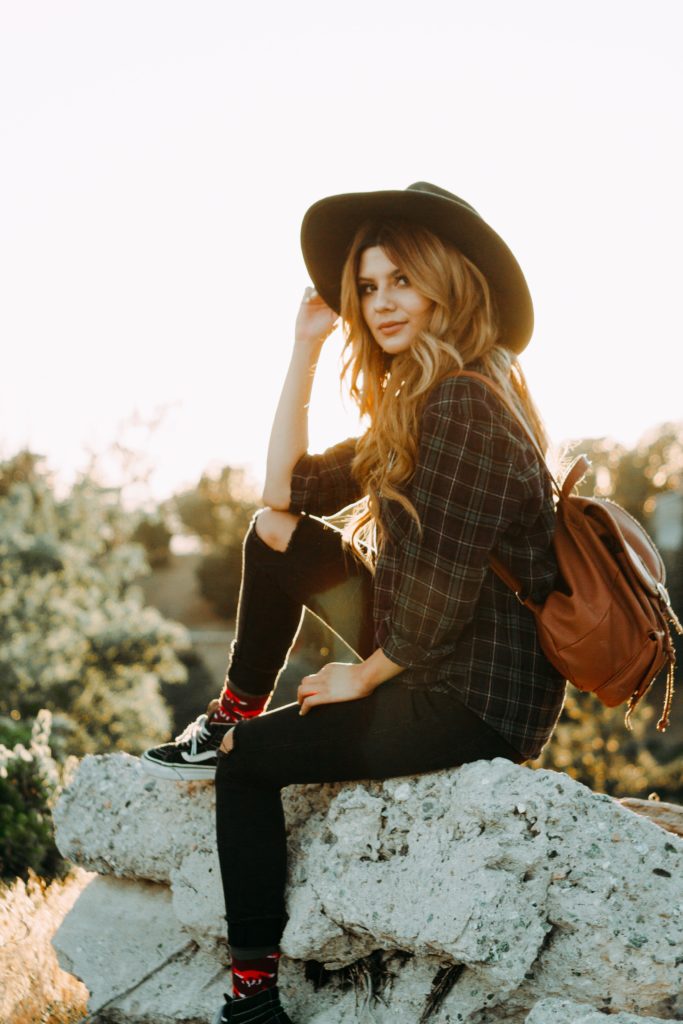 3. Jeans and knit sweater
Are you going to the movies? Here's a movie date outfit idea you're going to love: jeans and a knit sweater.
Who doesn't love a cozy knit sweater? Nowadays, you can find super trendy ones that are perfect for casual date nights. (Nope, you don't have to resort to what Grandma made for you last Christmas.)
Paired with jeans and booties, you're dressed for any sort of adventure—from coffee walks during the day to dinner and a movie at night.
For this outfit, you can wear your hair down or up in a loose ponytail or bun. It's also a great outfit for rocking some dainty jewelry. A necklace or some earrings would add a beautiful touch of femininity here.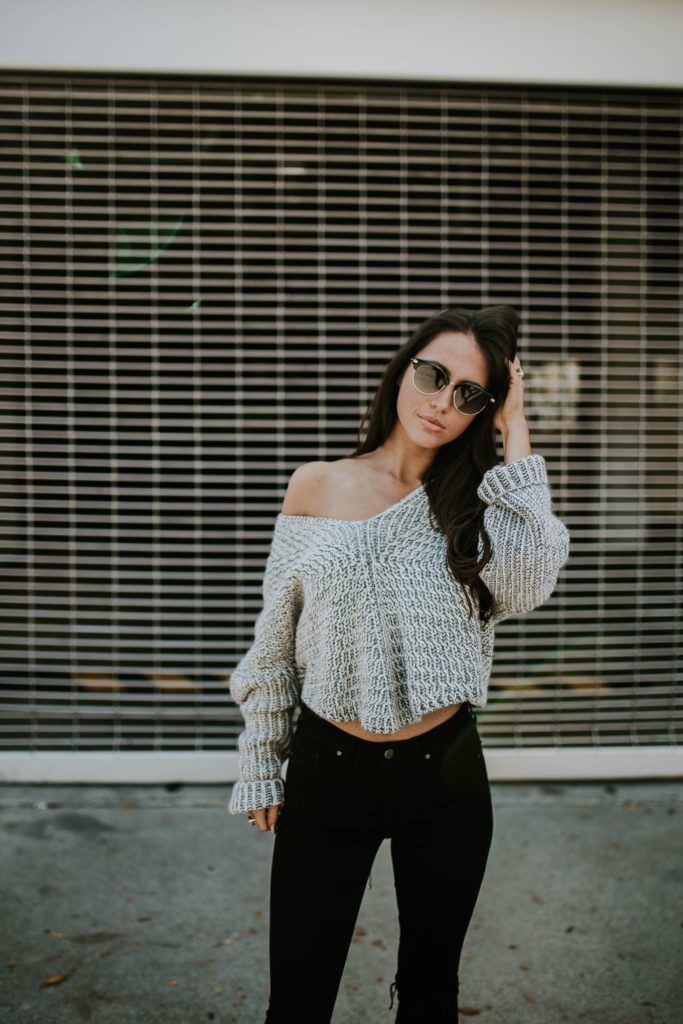 4. Shorts and a flowy blouse
Does your upcoming casual date involve coffee? Here's a coffee date outfit idea you can't say no to: a flowy blouse paired with shorts.
It's comfortable, it's cute, and it takes very little effort to put together. (Yes, yes, and  yes!) Really, any billowing blouse will do—but we love a classic white shirt with blue jeans.
This cute date outfit has boho written all over it. We recommend embracing that vibe with your accessories. Layered necklaces and rings are just the things to complete this look.
Not sure what to wear on your feet? Flat sandals or sneakers would look fab. Plus, they're comfortable to wear all day.
💞 Tip: If you wear a white sheer top, make sure your bra is nude so it won't be seen!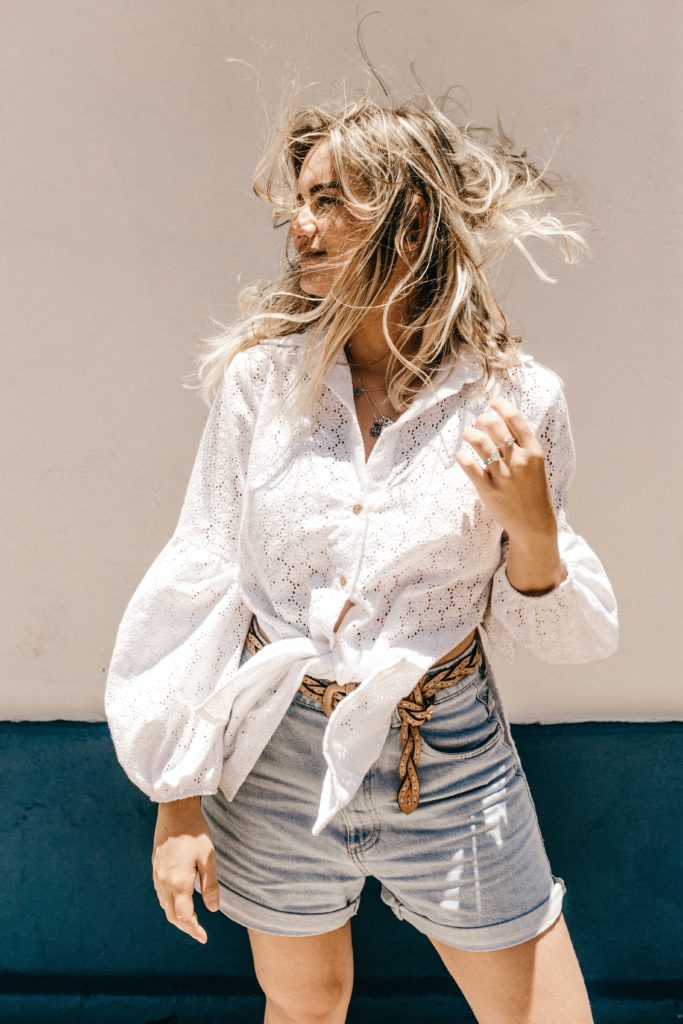 Need more date outfit ideas?
Dates come in all shapes and sizes, which means there are lots of occasions to dress for! While you might be looking for movie or coffee date outfit ideas today, you might need recommendations for a gala tomorrow! Here are some other articles that might come in handy:
---
Leave a comment