PARTY QUEEN / Nov 25, 2021
5 CHRISTMAS OUTFIT IDEAS: YOUR COMPLETE HOLIDAY STYLE INSPIRATION
Is it just us, or did this year fly by? One minute we're making New Year's resolutions. The next, we're receiving invites to a slew of holiday parties.
While Christmas is on December 25th, you're likely busy with Christmas parties all month, aren't you? And what does that mean? You need a Christmas party outfit! (Or, like five!)
Are you ready to get festive? Here are five Christmas outfit ideas to get you inspired.
🎅 Red velvet dress
Looking for a classic Christmas outfit idea? Then this dress is for you. Red and velvet—name a better combo for the holidays!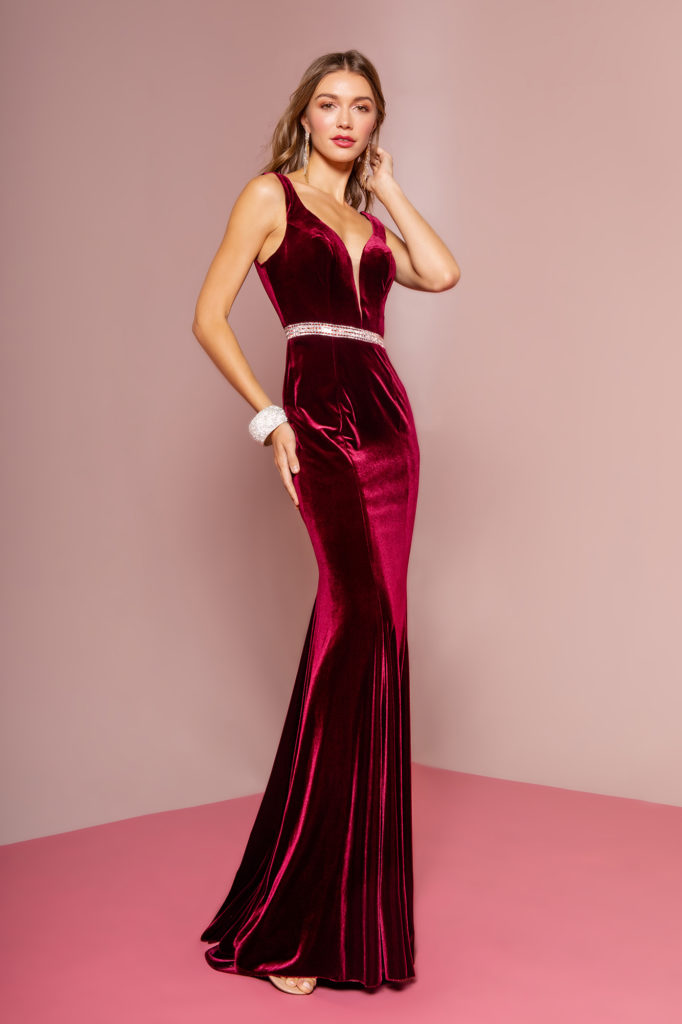 Get the look:
style GL2559
| Jewel Accented Waist Line V-Neck Velvet Dress w/ U-Back
Many Christmas parties encourage formal or semi-formal attire. If that's the case for your Christmas party, then rock a red velvet dress! When else can you? (Hmm... I guess you could get away with it on Valentine's Day, too.)
Red velvet looks great with silver and sparkle. We recommend donning your best jewelry and heels for this number. To balance the outfit, feel free to keep your makeup and hair simple (but make sure it's done!)
Depending on where you live, it could be a chilly night. You may want to consider a dress that has long sleeves. Otherwise, don't forget a chic faux fur coat or peacoat to keep this look glam.
🎄 Green sequin dress
Looking for another classic Christmas outfit idea? Take a look at this green sequin dress with a sweetheart neckline. Whether it's an office party or a gathering with your friends, it'll help you dazzle all night.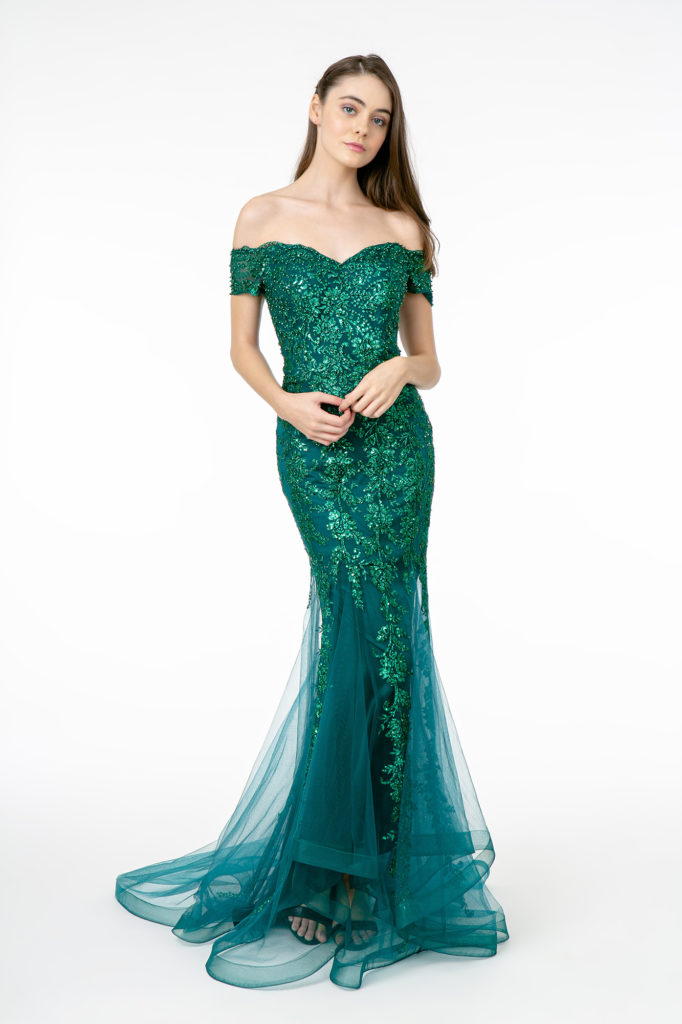 Get the look:
style GL1823
| Sweetheart Neckline Glitter Mesh Long Dress w/ Cut-Out Back
Like the color red, green is super festive and pairs well with shiny metals. If you choose a short dress, then pick your heels wisely—they'll be on display! Need a color recommendation? Gold, silver, or black shoes are all great choices.
Many forget to consider their coats and purses, but they're an essential part of any Christmas party outfit. Consider a sleek coat and a simple clutch to compliment this look.
An updo or a side-swept hairdo would look fab with this dress. Keep your makeup simple, or throw on a bold lip. (Why not? It's the holidays!)
🛷 Gold bedazzled dress
The holidays are all about sparkle. Whether you're looking for Christmas outfit ideas or New Year's outfit ideas, this dress will have you turning heads.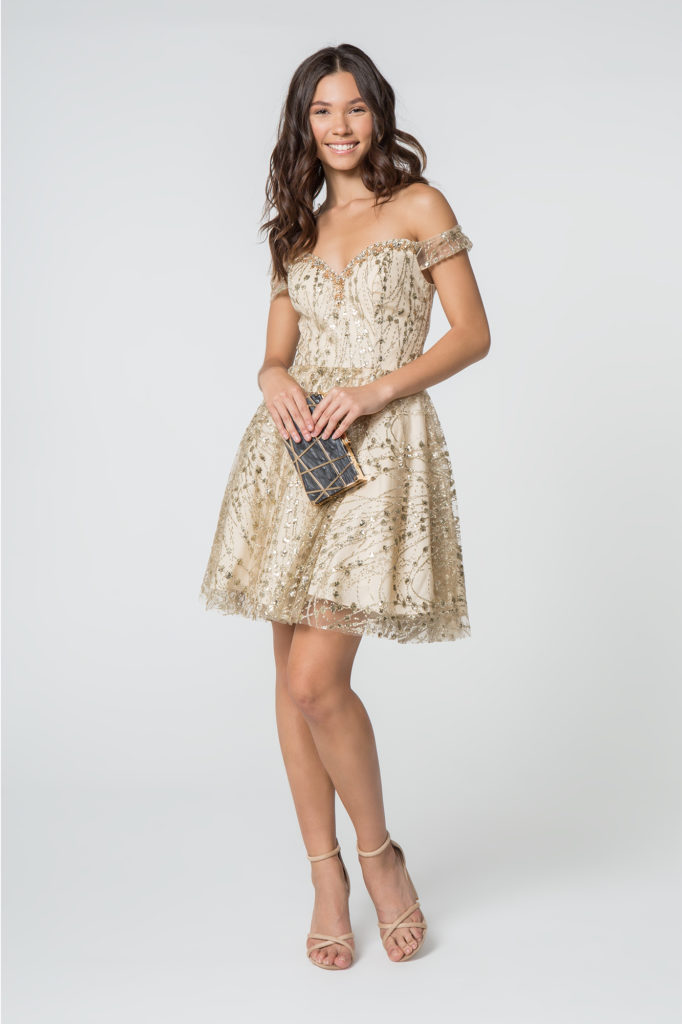 Get the look:
style GS2833
| Jewel and Sequin Embellished Glitter Mesh Short Dress
Gold and champagne-colored dresses are oh-so-glamorous—fit for fancier holiday parties. If you choose one that's also donning jewels and sequins, though, we recommend keeping the accessories light. A neutral clutch will do.
With that said, you can almost always get away with a red lip at a holiday party. So don't be afraid to throw on your favorite bold shade.
If your dress is short, we recommend wearing nude heels to elongate the body. (Legs for days, ladies!) If it's long, you could rock nude or black.
⛄ Long black dress
If you're looking for Christmas outfit ideas that are formal but less flashy, then opt for a long black dress. There are plenty of other ways to dial up the sexy.
Get the look:
style GL2549
| Illusion V-Neck and Strap-Open-Back Mermaid Long Dress
For example, you could rock a dress with a plunging V or sweetheart neckline (don't forget to wear a statement necklace!). Or, you could choose a black dress with a low back, which is super on-trend right now.
Black is very flattering—and it looks great on all skin tones and body shapes. If you're looking for ways to accentuate the waist, add a thin belt. (Or choose a dress that has one already built-in!)
Black is also the perfect canvas for showstopping jewelry, bold makeup, and glamorous hairdos. Don't hesitate to add sparkle, a bright red lip, or voluptuous curls to complete this Christmas party look.
🎁 Christmas-y sweater
Perhaps you're off to a casual Christmas party with friends or family. Don't worry, we've got a few Christmas outfit ideas for you too!
First, you could rock a green-and-red outfit. Chunky sweaters paired with skirts are a classic combo for the holidays. To stay warm, wear long socks or tights under your skirt and wear boots.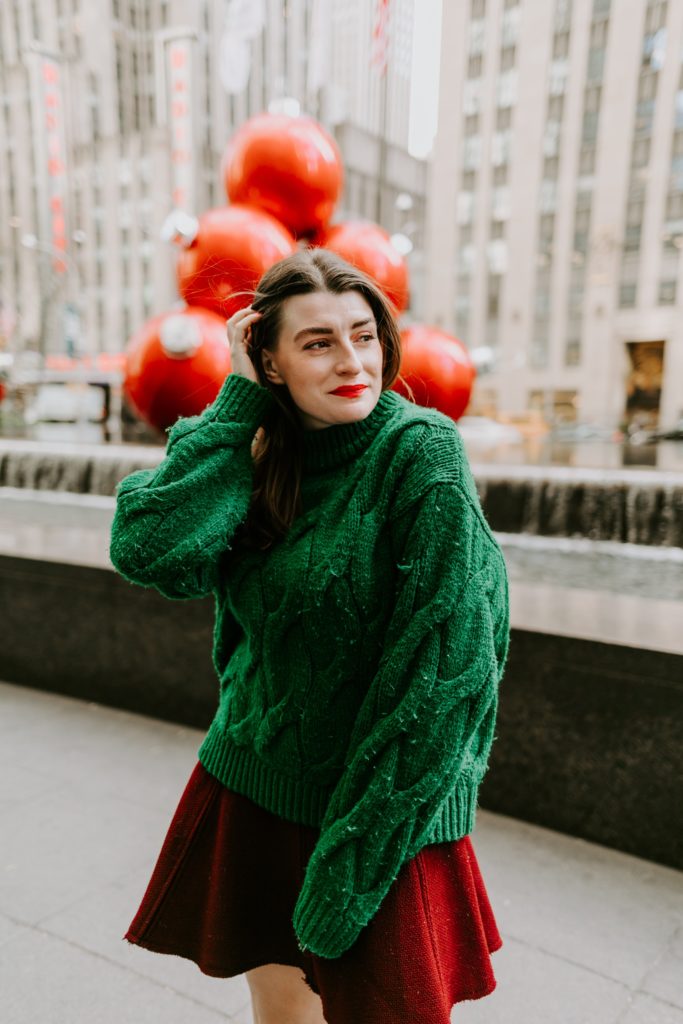 Or, you may be going to a "(ugly) Christmas sweater" party. What's that? A party that encourages Christmas-themed sweaters—the tackier they are, the better. Other Christmas-themed accessories, like Santa hats and beards, are also welcomed.  The whole point is to have fun with this Christmas party outfit—so don't hold back!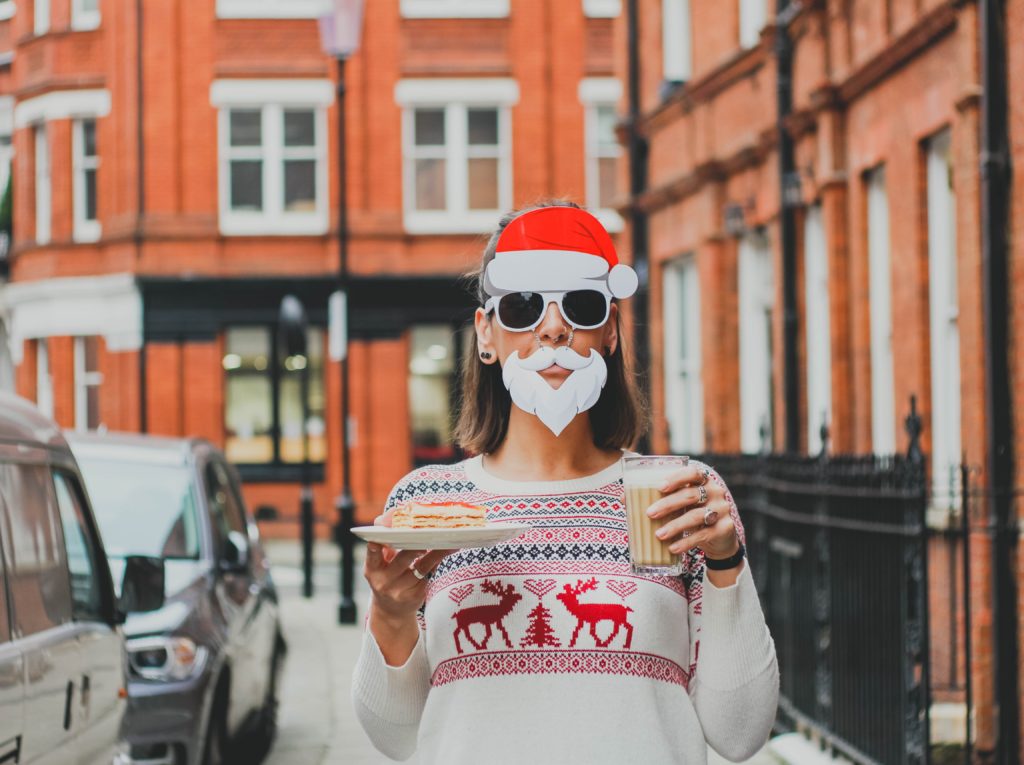 ---
Leave a comment